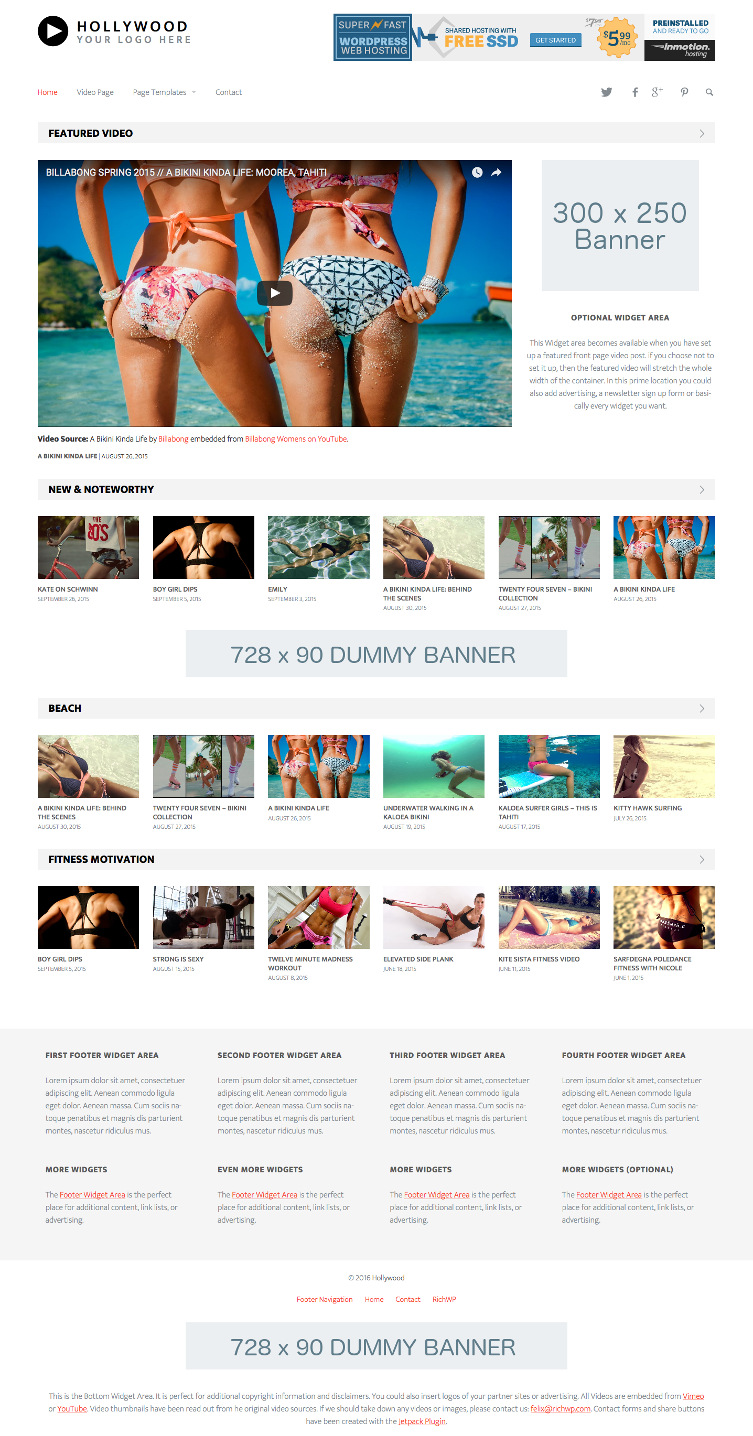 Hollywood – The finest minimal design WordPress Video Theme available.
It is the easy-to-use, simplified, yet smart and sophisticated WordPress theme you asked for.
Arrange your categories and tags on the front page and your latest video posts are being listed in an orderly fashion. Choose a featured video, set up your advertising and you are ready for prime time.
Your content is future-proof, since you are not locked into theme specific page builders, shortcodes or third party plugins. The Hollywood Theme also has been programmed with current standards and best practices in mind, search engine bots will understand on what to focus on (SEO).
A theme that just nicely wraps around WordPress and your content.
Nothing else and definitely nothing less.
We tested everything in IE9, IE10, IE11, Edge, Firefox, Safari, Chrome, iOS, Android and Windows Phone to make sure that this responsive theme works flawlessly across all modern browsers and devices.
The Hollywood theme is WooCommerce and translation ready and supports right-to-left languages.
A dark version of the Hollywood Theme has been scheduled for release next week.