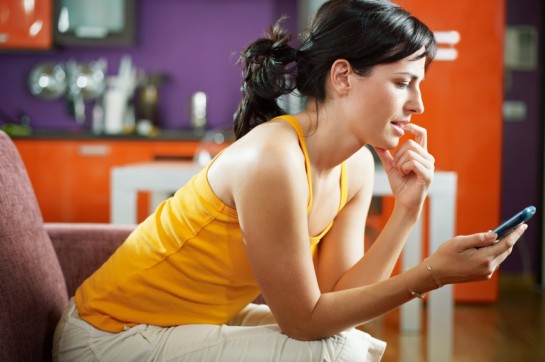 If you love to blog, you probably know that it isn't always possible to access WordPress while you're on the train, in the countryside or standing in a queue for the cinema.
However, it doesn't have to be this way. Rather than jot down your feelings about your current activity into a notebook to type up later or share the most up-to-date, on-the-spot news about an event three hours after it occurs, you can take advantage of various mobile applications and even send an email to your blog, all from the comfort of a mobile phone or tablet.
Mobile Apps for Phones and Tablets
WordPress provides apps for all popular mobile platforms, each enabling the user to draft and publish articles to their website. These might be self-hosted blogs using the WordPress software or those hosted at WordPress.com. You can even setup a hosted blog if you're in a rush to say something, all from the comfort of the mobile app.
To find the full selection of mobile apps available for WordPress, visit wordpress.org/extend/mobile. Here you will find apps for iOS (iPhone and iPad), Android, BlackBerry, Windows Phone 7, Nokia and WebOS (Palm), with the links provided enabling you to select and download the correct app for your platform.
Before using this solution you will need to login to your Dashboard and visit Settings > Writing to enable the XML-RPC publishing interface in the "Remote Publishing" section. Simply check the box and click the Save Changes button.
With the app installed, all you need is the blog's URL and your admin credentials to gain access and start blogging!
How to Blog via Email
If your mobile phone or tablet isn't capable of running an app or you prefer to keep things simple, then emailing your blog is also an option. This basically means using your mobile phone to compose a blog post in the body of an email and then send it to a special email address that you have setup in advance.
To do this, open your WordPress Dashboard and head to Settings > Writing and look for the section headed "Post via e-mail".
The first thing you should do is enter the name of your mail server; the second thing is to choose an email address. This will automatically publish any emails sent to it, so you will need to assign an address that no one will guess. WordPress will offer some random strings that you can use.
Don't forget to also give the account a password, and to select the default category for all email posts to be placed in. Save Changes before proceeding, and don't forget to test before use!
Shortcomings of Mobile Blogging
Although you can achieve excellent results by blogging from your mobile device, there can often be problems. You might discover, for instance, that posting images is difficult. WordPress apps don't tend to afford access to the existing library of images, which means you'll need to choose one currently stored on your phone or tablet. There is, however, the alternative of being able to snap and upload a photo. Meanwhile, blogging via email doesn't give great results if you are hoping to share an image.
Additionally, you might find problems with the overall formatting of a post submitted from a mobile device. While these problems have been largely resolved over the years, they always depend upon your blog's theme.
Mobile Blogging: The Truth
Ultimately, your success while blogging from a mobile device will probably revolve around the type of content you're submitting, any images in use, your attitude towards SEO (plugins cannot be accessed from the mobile apps) and the theme that your blog is currently using.
More often than not, unless you are running a blog with contributors who are all able to upload and position images and complete their own SEO, you will probably find that you need to access your blog's admin screen via you mobile device's browser.
For basic blogging, creating drafts and approving articles, however, mobile apps and email will serve you well.