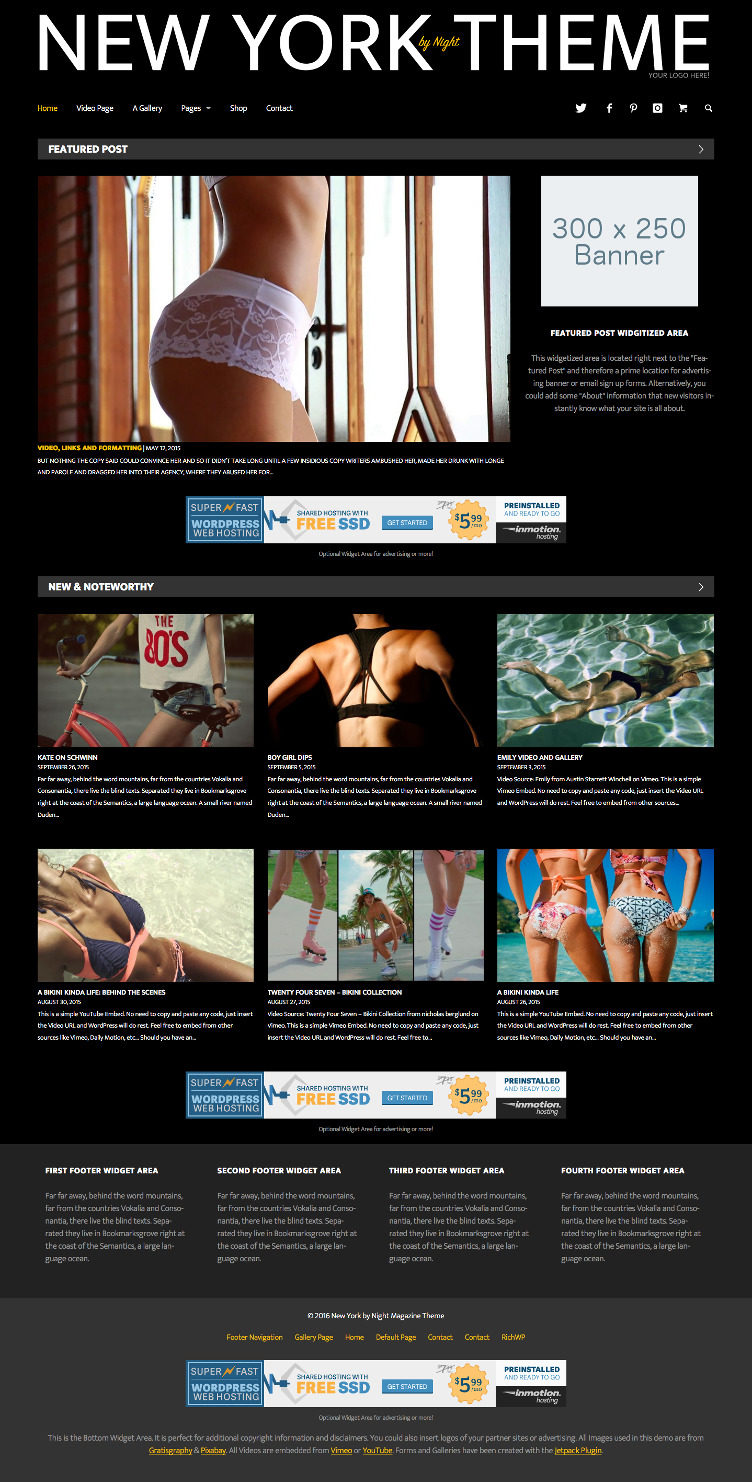 The New York Theme and the bold & luxury dark version New York by Night are WordPress Magazine themes created to launch your publication efforts into the BIG league! Its minimalistic design lends itself effectively to a broad range of topics. Whether you're writing about fashion or fitness, arts and crafts, DIY, travel or another topic, the New York theme adapts beautifully and seamlessly to your needs.
Feature your best article on top, list your latest posts below, and follow up with articles ordered by tag or category. The way this theme has been built enables you to list an article multiple times on the front page for maximum exposure and momentum.
Effectively positioned and widgetized advertising areas that aren't tucked away in a sidebar will bring in the advertising revenue you seek and round out this carefully designed and meticulously thought-out magazine concept.
Launch your publication today or boost your existing site by choosing the RichWP New York Theme today!
» New York Theme – Minimal WordPress Magazine Theme
» New York by Night – Dark WordPress Magazine Theme