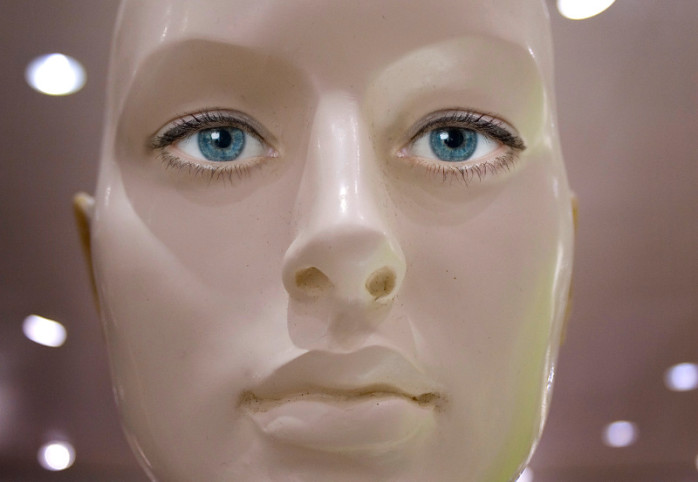 How many jobs do you take on for your small business?
Do you manage finances, customer service, marketing, web content creation, social media and sales?
Many small business owners take on numerous responsibilities for their company, or they stretch the budget to hire someone else to complete the job. Unfortunately, spreading yourself too thin causes all of your departments to lack quality, since you don't have the time or energy to be really good at just one task.
Sure large companies can hire a team of three experts to manage their social media presence, but you don't have those resources. Customer service would be easy if you walked into your office and there were 50 telephone operators at your disposal.
Small businesses have to work with what they have, and what they have is several technological tools to help automate their websites and business practices, making it easier to compete with large corporations with deep pockets.
Let's explore several WordPress tools and plugins to help you automate your site, cut down on tedious activities and turn your website into a money making machine.
Automate Your Social Content
When small business owners listen to advice about social media it's like driving a nail into their skulls. Sure, every business owner wants to sit on social media sites all day, but the tangible return is just not there yet. It's hard to justify posting fancy photos or searching for related articles when there are so many sales leads to follow up with. That's why business owners need an automated solution to push content towards followers without interfering with valuable sales, marketing or customer support time.
It's not wise to completely automate your social presence, because followers can smell that from miles away, but setting up a system where blog posts occasionally get sent to your social media sites or you devise three weeks worth of Twitter posts is worth it.
Try the WordPress plugin Tweet Old Post to dig up old content from your blog and tweet it to your followers. Set restrictions so one of your blog posts is tweeted every other day or week. This keeps old blog content relevant and it engages customers who use Twitter. The WP Hootsuite Dashboard is another nice automation tool for people who want to add some personalization to their social feeds. Hootsuite lets you schedule posts for all social sites in advance and then reply to comments from the Dashboard. This plugin simply gives you the dashboard on the backend of your WordPress site so you don't have to keep switching between pages.
NextScripts: Social Networks Auto-Poster is the ultimate tool for automated social media posting from your WordPress site. Simply activate the plugin and every blog post you publish is sent to the social sites of your choice. Sprinkle these between your regular social contributions to keep content flowing.
Autoresponders
AWeber and MailChimp offer powerful automated tools to help grab customers and send them through your money making machine. The point is to acquire customer emails, drop those emails directly into an organized database and send out personalized emails or autoresponders to bring people back to your website.
The AWeber plugin and MailChimp WordPress plugin link to your site so you can include a nice signup form for people to submit their email address and other personal information. This moves their information into a manageable database, and then you can set up autoresponders. Create an initial email that sends them a promotion or gift. Spend a few days developing a monthly or weekly autoresponder so that you rarely have to touch your email marketing again. Of course you'll want to send out more emails than just autoresponders, but a few days of work for that much automated marketing power is worth it.
Connect a signup page on your website and then these new customers are placed right into your marketing machine. Setup autoresponders so that people receive a constant flow of email communications. This also drops new emails and contacts into a database to cut down on transfer and import times.
Content Management
Your website carries lots of valuable data. Are you prepared if something goes wrong and you lose everything? Part of content management is backing up your WordPress site to restore content in case of an emergency, but backing this up manually all the time would be frustrating and tedious. Use the WordPress Backup to Dropbox plugin to automatically send a daily, weekly or monthly backup to your own Dropbox account. If your site blows up and all of your information is destroyed you can breath easy and just restore it with the most recent backup.
Do you know how to optimize all of your posts and pages for search engines? Most people don't, and even those who do use automated SEO plugins to help them cut down on the time it takes. Use SEO plugins like the All in One SEO Pack plugin to automatically generate search engine titles, keywords, descriptions and other information. Content management online requires SEO to get noticed, so try an SEO plugin to make it easier.
Where are you filing all of your great photos, websites and documents online? Great content usually stems from discovering other great content online, and business owners need a place to organize this information. This isn't a WordPress plugin or integration, but Evernote works flawlessly for quickly grabbing cool stuff you see online. It even offers a browser taskbar button so you don't have to go to the site every time.
Customer Service Automation
Customer service tickets can get messy, causing you to miss questions from customers. The ZenDesk plugin integrates directly with your WordPress site and ZenDesk interface to bring tickets to your dashboard. Turn comments into tickets automatically, add a knowledge base and sign people into ZenDesk the second they login to your site.
Have These Questions Been Asked Before?
Everyone has seen FAQ pages on other websites before, but does your website include one? Most support questions can be answered if you direct customers to an FAQ and knowledge base before they opt to call or email you. Try WP-Answers or Q and A FAQ and Knowledge Base to cut down on time spent helping customers.
There are plenty of automation tools out there for your WordPress website. Let us know in the comments if we missed any important tools or if you have any experience using automation for your company.