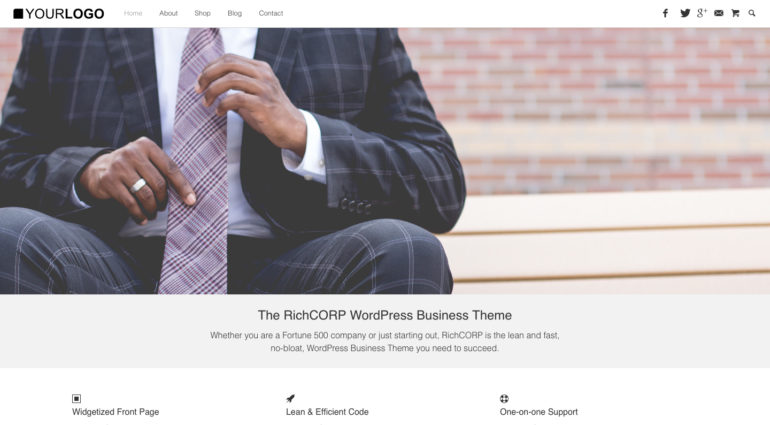 The RichCORP WordPress Business Theme is a straight forward and super-fast WordPress theme for all your business endeavors. No matter if you are an accountant, a lawyer or a shoemaker, this is the theme to run your business website on. Heck, I am even using a version of it for RichWP.com ;)
It is fully responsive and will make you look nice on small smart phone screens, tablets and big desktop monitors.
It is pretty flexible as well. Change the header/menu background color, the lead colors and upload your logo and together with your images it will transform to whatever corporate identity it has to fit to.
It is a true chameleon without getting invisible and without been sluggishly slow. There are no page builders and feature creeper option panels that will weight you down. All just original WordPress functions.
There is also a really stylish blog section, so you can establish yourself as the expert in your industry and should you want to run a shop on your site, WooCommerce has been deeply integrated to satisfy all your eCommerce needs.
Its your business, bet on the winner! Give it a go !