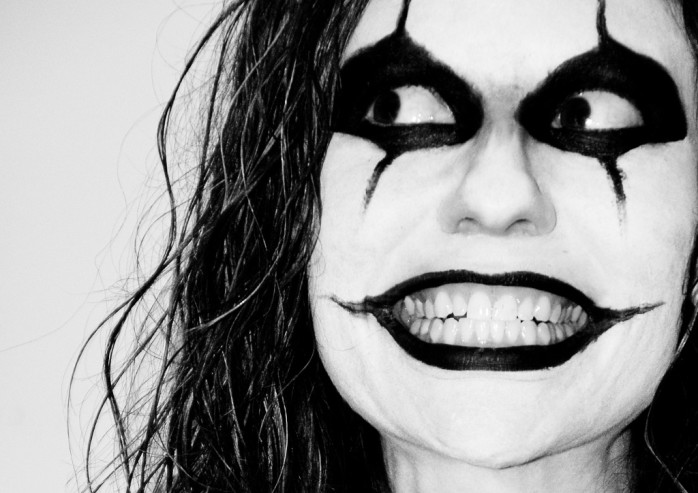 Ah the beloved bucket list. Climb Mount Everest, cruise down Route 66 on a motorcycle, see the seven wonders of the world and visit Oktoberfest in Munich. There are plenty of things to add to your bucket list throughout your life, but what does this have to do with you when you are trying to make money blogging? You heard from everyone online that all you needed to do was look for WordPress themes for bloggers and then start developing content. They said that all you had to do was start monetizing the site with cool plugins. You had to reach out to expert bloggers and build relationships in your field to push people to your site and build an email list.
This is all fine and dandy, but the fact of the matter is you have a long road ahead of you to actually start making money with your blog. The top bloggers in the world have strong relationships with other bloggers to give themselves immediate credibility. They also provide awe-inspiring stories from their own lives in order to inspire others and motivate people to do great things with their lives. This is where the bucket list comes in. I'm a strong believer that if you don't pull that bucket list out of your drawer and start checking items off the list you won't ever become a great blogger.
I once wrote a post about the writing tools I found while on my trip in Italy. Even though I stretched the topic into something that my readers like to see, it turns out that everyone loves talking about travels and other cool things that you don't get to do on a daily basis. So in order to make money blogging you need lots of components to come together, but a great way to start is to take your WordPress themes for bloggers and fill them up with stories of you completing your dreams and aspirations. Write a book, run a marathon or find your long lost relative. All of these stories create an emotional connection with your readers instead of just pumping out dull content.
Let's take a look at how sticking to that bucket list and sharing your stories is great for those who want to make money blogging.
You Actually Get to Live Life The Way You Want
Do you remember what you wanted to be when you grew up? Did it turn out? I used to rattle off dozens of professions that sounded awesome to me such as mail man, fire fighter and veterinarian. It turns out that I didn't become any of these, but I still think that all of those professions are pretty awesome. But now that I can't be one of those professions I have other aspirations. I want to travel and see the world and enjoy my work so that I have something to wake up to everyday. The cool thing is I actually have some money in my pocket to achieve these dreams.
When you're a child all you really have is dreams. You can't actually go out and achieve many of them because it's not until you're older when you have the freedom and choice to do what you want. Chances are you simply go to school, play around with your friends and go on whatever vacations your parents want. Unfortunately, once you grow up these dreams still seem difficult to achieve. You have more time and freedom and money to go out and experience the life you want, but there is always something telling you it's not the right time. The future is always a better time to experience the life you want. When you stick to your bucket list and write about your experiences you have a chance to live your dreams and experience everything you wanted to as a child.
You Meet New People Who Can Help You Expand Your Business
If you want to make money blogging you need to meet interesting people. One of my most interesting blog posts outlined the older ladies I would run into while waiting for buses in Chicago. Now hopping on a bus isn't on my bucket list, but getting out and experience the town I live in certainly is. These women always seemed ready to chat, and they have the funniest stories about their past. It's like hopping in a time machine and witnessing everything they saw within just a few minutes on a bench. It turns out people loved hearing about this as well.
Part of checking things off your bucket list is the people you meet along the way. People have wonderful stories that you can communicate to other people along your life.
Your Stories Have Substance Instead of Writing From an Office all the Time
Whenever I find myself in a rut, where I spend dozens of days in a row sitting in my office, I find that my stories and blog posts are never all that interesting. I start to stick to a template and pump out regurgitated information that no one really wants to hear. This is no way to make money blogging. When I first started with a few simple WordPress themes for bloggers I had a vigor that pushed me to share my most intimate details while walking around and experiencing life.
When you get stuck in your office all of the time you lose that creative luster. You forget what it's like to chat with people and see new things. When you focus on your bucket list and really try to explore the world you have a chance to get away from the monotony of everyday life and share your stories with other people. Not only that, but you get a chance to connect with readers who have experienced similar situations. This is a great way to get feedback and comments on your blog.
Share your thoughts on how you plan to make money blogging with your bucket list. Let us know in the comments section if you have some certain items on your bucket list that need to be checked off. When you're done, leave us a comment on your favorite WordPress themes for bloggers to share your stories with the world.
Photo: Gratisography