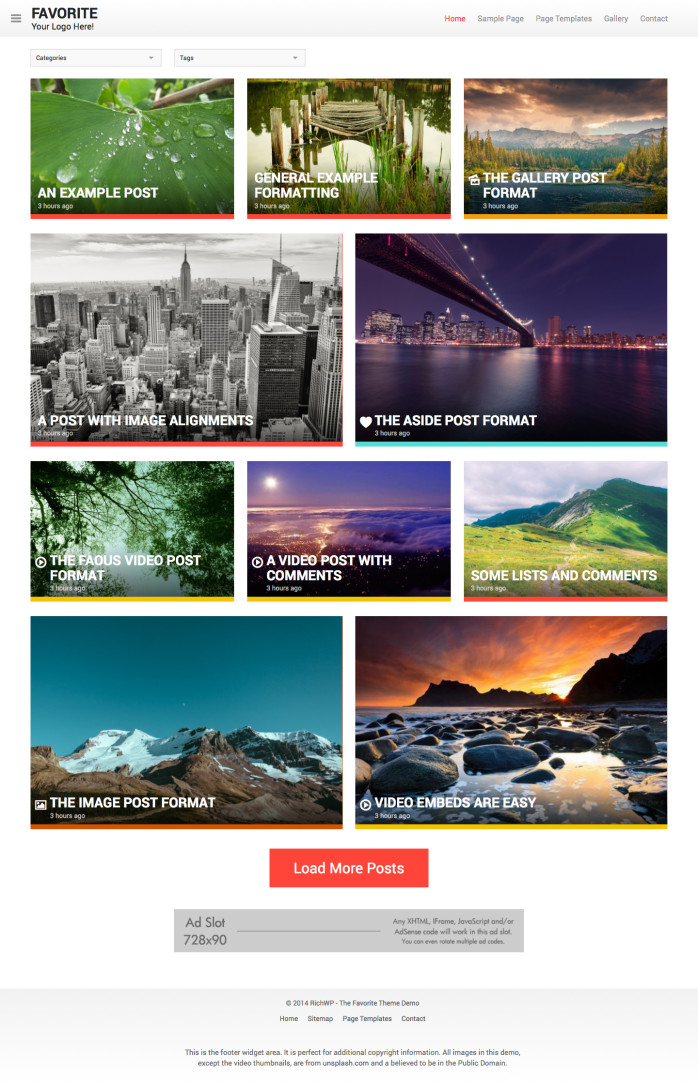 The Favorite Theme is a fully responsive all-purpose WordPress theme for your Blog / Magazine / Fashion / Portfolio / Video / Gallery / Travel / Affiliate site. Its highly visual layout makes it the perfect companion for all image heavy sites.
Whether you want to report about the latest design or fashion trends, create a video collection, write about your travel adventures or build your portfolio site, the Favorite Theme fits the purpose and makes heads turn.
If you want to build an Affiliate Site to generate some extra income by writing about the latest products and goodies in your industry, what layout would be better?
Or how about some advertising revenue? The Favorite Theme's Widget Areas have been placed to maximize your Ad Click Through rates (more information below).
Style and function go together! Get Started with the Favorite Theme!