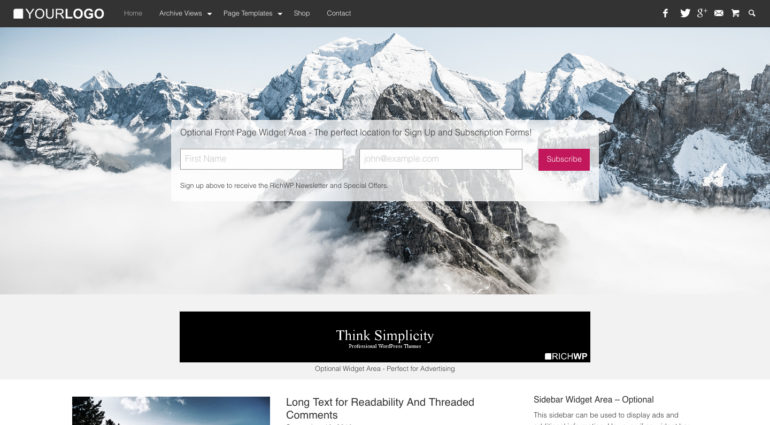 The Rich Master theme has been designed and programmed by Felix Krusch. You can see his over decade experience in the WordPress theme developing world throughout every inch of the theme. Should you run or plan to run a professional or personal blog, this is the theme to take into consideration.
Its design is as clean and straight forward as its code. It is fast, works well on small, mid-size and big screens and will deliver your content while impressing your visitors.
You can upload and insert your logo, change the menu background and font colors and WooCommerce has been integrated to fulfill your E-Commerce dreams.
If you are serious about your blogging, then take a close look at the Rich Master Theme. You can actually have a really deep look at it, since there is a free version available as well.