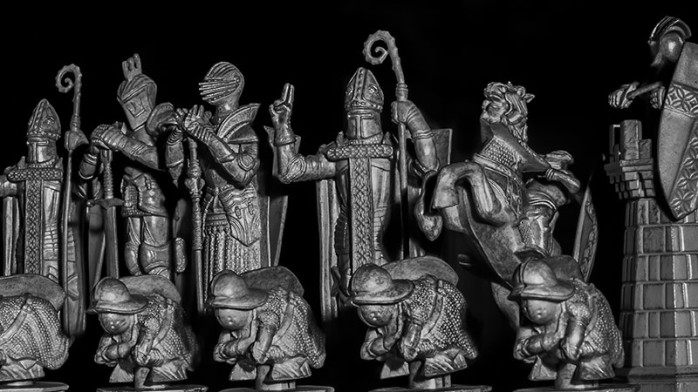 Businesses want to be able to promote their products. They want to have various spokespeople show off how their product works. They want traffic driven to their sites and/or places of business. They want new customers, or at the very least, they want their names out there. As you work the blogging field, this becomes one of the unspoken "perks". However, you need to learn the difference between obtaining a "sponsor" and becoming an "affiliate" with a company.
If you're just starting off, or if your blog isn't very high on the reading list, you're more likely to become an affiliate. An affiliate means that you're a part of a larger company. You will get a special link to the website or to specific products. Once people click your link and buy something, you get a certain percentage. The base percentage rate usually varies from site to site; some might start at about 8%. Others lower, others higher. When you join a site's "affiliate program", chances are that you'll also have to sign up on a site like CJ Affiliate (formerly Commission Junction) or WebGains. These basically help track your affiliate activity and all other transactions. You might have to keep a banner somewhere visible on your site, but more likely than not, you will have a special text link just for you. With most affiliate programs (if not all), you only make money when someone buys a product or service from your hosting site.
Plugging your affiliate link or banner works more when you buy a product and talk about it. Leaving your banner or link for someone to explore on their own doesn't guarantee you a sale. It hardly guarantees that someone will click on it. With an affiliate program, you have to rely on yourself to do most of the footwork. If you're a consistent and persuasive blogger, then you might not have much trouble. If you're new to this type of marketing or if you're really bad with pitching products or sites, then this might be a bit of a challenge for you at first. There are some positives to this. Affiliate marketing is gaining popularity with sites that can afford the expense.
Even small lesser-known shops are gaining traction through affiliate marketing. It's not an entirely thankless job either. When someone makes a purchase, you do get a percentage of it. You learn the trade more and become more comfortable in it. Since more sites are picking up this style of marketing, it'd be easier for you, as a blogger, to find a site that matches your interests. This makes it easy for you to pitch products you actually believe in and enjoy. If you personally know a site or a product, then you can write based on integrity with less pressure.
If you want to be an affiliate of a site you're not too familiar with, explore their site thoroughly. Focus on their pricing, their shipping, and their return policy. Do they have an easy contact system? How is registration? Do they have guest checkout (a bonus). Once you find the site satisfactory, dedicate a fund to buy two or three of their products. One product might be a fluke; two would help you get an understanding; and three can be a deal breaker. Most people are sold to a site after one purchase, but picking a few choice items should help you make a more solid decision.
With sponsored writing, the interaction between you and your 'client' is much more personal. Most bloggers are approached by an interested party, but it is possible to sign up for sponsorship on bigger sites should they offer it. However, the biggest problem is that there is usually some sort of criteria to be met. Very, very few sites, especially fashion sites, offer slots for beginning bloggers. Most of them want you to have tens of thousands of readers as well as a certain number of followers on certain social media outlets. With sponsorship, you get products to try and review. Most of the time, you will be able to keep the product. You might have a client that is also willing to pay you for your efforts as well, but do not go in expecting that that will always been the case.
With sponsorships, you have the option of saying yes or no with a product. However, if you've never heard of a company, it would be a little more difficult to wholeheartedly root for a product or their service. Since the interaction between you and your client is more personal, you'll have the opportunity to contact them and tell them your plight if you don't find their product or service satisfying. While it is true companies want you to be honest when promoting their product or service, they also want you to be a promoter. It is still a business interaction. Affiliate marketing might feel like being paid for successful hearsay, sponsorship can feel more like being rewarded for being honest (so long as it's positive). There have been some tales from bloggers who have had bad interactions with sponsors because of their unbiased honesty. No one wants bad PR, and there are companies who will go the distance to make sure they stay in a positive light. In this instance, don't be afraid to back out of a relationship with your sponsor. If you don't mind mending your words a bit, however, then you might not worry as much.
The positives of sponsorship are having a more personal connection with your client and the more instant rewards you get during your relationship with them. You do have to have and maintain a certain criteria of followers and views, however, to acquire a sponsor, but if your content is good enough, you might be able to get an exclusive spot. Sponsors are more likely to approach you, but don't be afraid to try. You can join different networks such as The Blogger Programme (most effective if you're in the UK) to get in touch with new and different sponsors.
It's going to be a learning experience no matter what you try. There are positives and negatives to both that haven't fully been explored here. It's best to continue to do your research and understand what kind of blogger you are. Don't just aim to have the free things or the monetary reward. It makes your reviews seem canned, campy, and your relationship with your client might fail. Or if you're an affiliate blogger, your sales might not be as strong. Continue to build your blog content, join some networks like the aforementioned one, and closely observe websites that you visit. Some might have an affiliate program; others might have available sponsorship to bloggers. Whatever you choose, keep your integrity first and set a plan. Don't be afraid to research affiliate sites and make sure to ask questions.