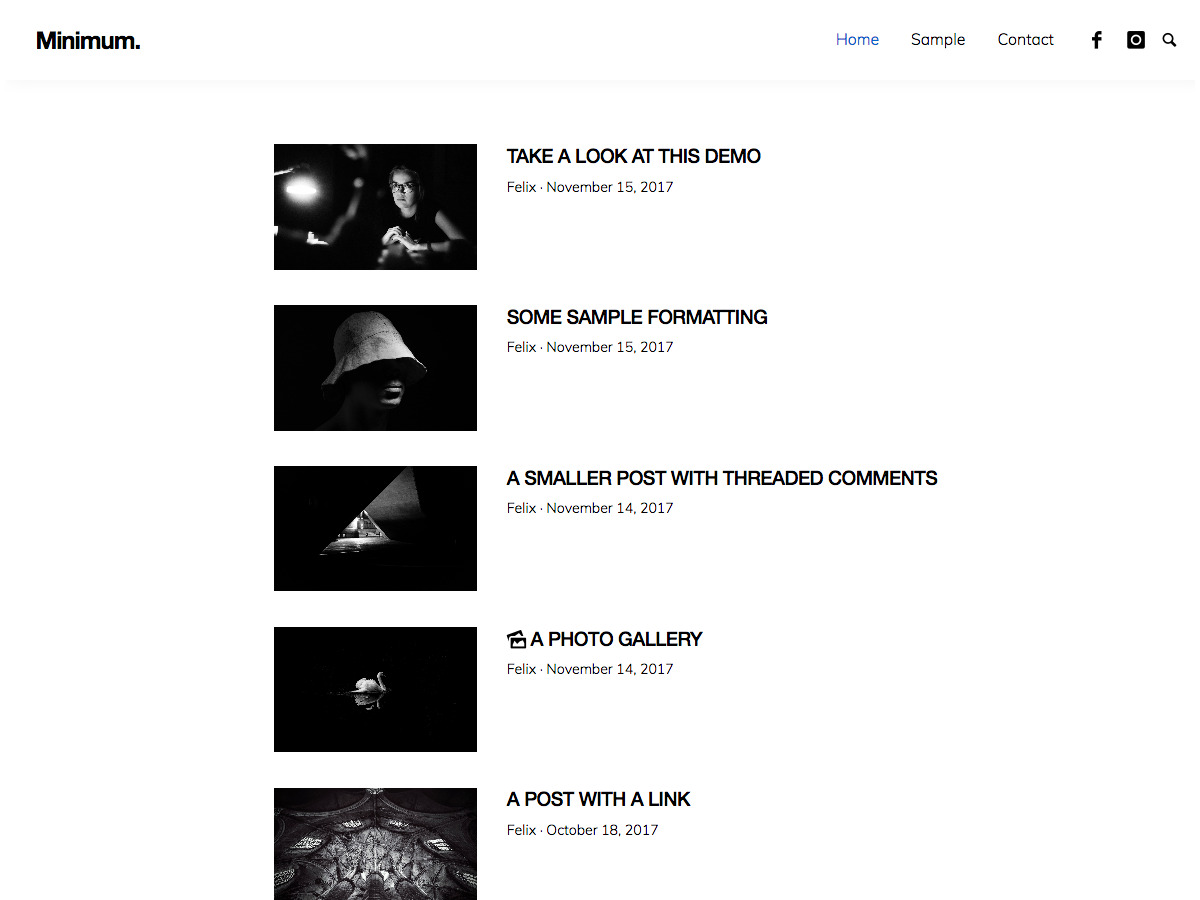 The "Minimum Minimal" theme made quite a splash on the scene when first introduced in 2014. Fast forward to 2017 and we are happy to present you with the latest and completely rebuilt version.
"Minimum Minimal" stands for "Fast & Responsive WordPress Blogging Theme" with a drop dead gorgeous minimalist, mobile first and sidebarless Design.
If you would like to test it out, download a FREE copy (footer backlink and no support).